The Cauldron of Hate – Chapter 15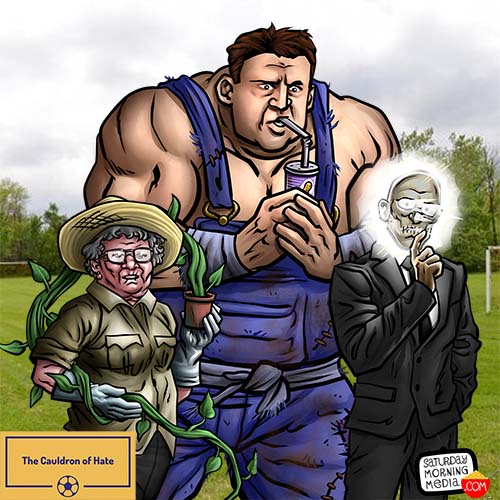 The Cauldron of Hate is confronted by The League of Good and some shocking secrets are revealed.
Exclusive Behind the Scenes video for this episode available to the Saturday Morning Media Patron Patrons. Find out More at patreon.com/saturdaymorningmedia
Download a PDF of this chapter here.
Written & Read by Grant Baciocco
Story Edited by Liz Brown
Audio Edited by Stephen Staver
Music by Dan Ring
FOLLOW GRANT
http://www.MrGrant.com
http://www.twitter.com/toasterboy
https://instagram.com/throwingtoasters/
©2021 Saturday Morning Media/Grant Baciocco
Podcast: Play in new window | Download